Leadership Coaching
________
Using change
as a chance and an opportunity
We live in a time of continuous and rapid changes. Digitalization, technological innovations, disruptive market developments, and globalization demand of individuals, teams and organizations the ability to continually change and adapt.
When we feel overwhelmed we tend to resign or resist. We want to rescue the familiar and stay within our comfort zone. In this state of mind we don't notice that avoiding change costs energy and strength.
Change is always a chance and an opportunity. It is a chance to clarify goals and reflect on underlying needs and assumptions. It is an oppoturnity to confront and overcome fears and insecurities.
The willingness and also desire to face new challenges and try new things requires courage and confidence. With someone to back you up and accompany you on your journey you can use changes to develop new strengths reach new goals.
What to expect of in our leadership coaching? Together we define goals that are worth fighting for. We develop strategies for dealing with challenging leadership situations. We help you activate and develop the resources you need to achieve your goals.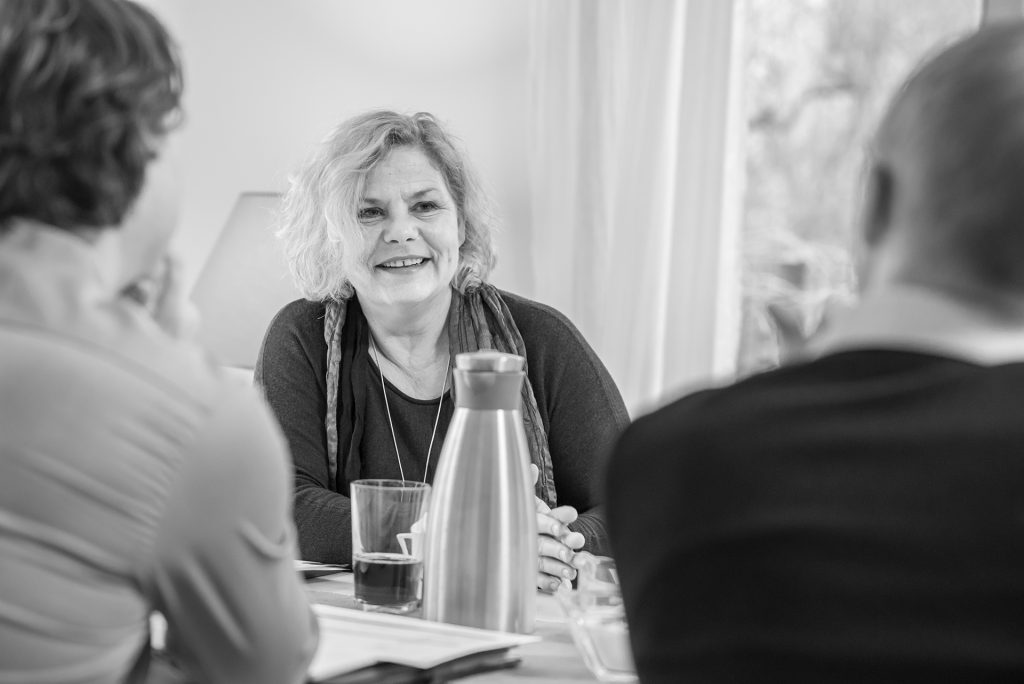 Enhancing
your leadership skills
In our leadership coaching we help you deal proactively with the challenges of people management. A capable leader is able to respond individually to each employee. The ability to enforce unpopular decisions is, however, also a crucial leadership skill. Succesfully measuring up to both expectations is a matter of leadership style but also of management tools. Together we develop leadership strategies tailored to the specific leadership challenges you face.
Succesful managers continually evaluate and re-evaluate their leadership qualities. They creatively re-think their leadership strategies and develop new appraoches to leadership challenges. In our leadership coaching we help you continually improve your leadership skills, focussing in on the specific skills you need and further developing your potential.
Strengthening your resilience
and coping capacities
In our leadership coaching we help you deal with stress factors and strengthen your resilience.
The continual pressure to perform and deliver high-quality results, project crisis, new responsibilities and leadership roles. For many professionals these stress factors have becoma a regular part of their work life.
Both young executives and experienced managers frequently find themselves driven to the limits of their capacities. The consequences are well known. They are increasingly prone to making mistakes, losing their inner stability and strength. If these phases of stress last too long or are too frequent the result is more often than not a burn out . 
How can you end the cycle and regain vour inner balance, motivation and focus? The first step is recognizing and acknowledge the symptoms and taking action.
In our leadership coaching you learn to maintain your inner balance in high pressure situations. Together we work out strategies for reducing stress factors. We help you set priorities, delegate and when necessary set boundaries. With self-management techniques you learn to deliberately activate your resources and strengthen your resilience.
In our leadership coaching we help you regain your inner strength, energy, inspiration and Resilience .
Conflict Coaching
goal-driven and solution-oriented
In our conflict coaching we help face conflict dynamics by focusing on goals and positiv outcomes. On-going tensions among colleagues or with supervisors, power games and elbow politics in teams are stress factors with high costs both in terms of productivity and well-being.
Managing Conflicts and eing able to cope resolutely and constructively with tenstions is an essential leadership skill. The longer a conflict remains unresolved the more difficult it becomes for those affected to resolve it of their own accord. Often fundamental values, interests and principals are threatened.
In these situation conflict coaching can make a decisive difference. In our conflict coaching we help you define goals worth investing in. We help you maintain your inner balance and clarity when dealing with conflicts. We help you to both understand and face conflict dynamics the necessary inner balance and clarity. Together we develop strategies that have a lasting and positive effect. Our goal: To find solutions which enable you to enjoy your daily work with strength and positiv energy.
Our coaching
competence
_____________
is based on
our own many years of leadership experience
our professional expertise on leadership challenges, group dynamics and the psychological of work relationships
our authentic interest in people and our desire to help them shape their lives in accordance with their needs, desires and goals.
We are acknowledged experts in communication skills, organizational psychology and organizational sociology with in part over 20 years of leadership experience. We accompany you on your journey as your personal sparring partner, consultant and …coach. We help you achieve your goals, successfully cope with challenging situations and deal proactively with organizational changes.