creating sustainability through agility
Organisations
creating sustainability through agility
Organizational Development
________
Change Management
Gaining a competitive edge with agility and stability
In times of increasing volatility and complexity the agility of an organization decides more than ever its ability to survive and gain a competitive edge. Sustainable development, however, requires iterative learning and feedback processes as well as phases of stabilization.
A decisive success factor in change processes is thus a professional understanding of the interrelationship between organizational structures, hierarchies and corporate culture.
We do not believe in standardized, one size fits all solutions. Our goal and purpose: developing sustainable solutions tailored to the specific goals and operative reality of your business.
We are there for you through all the phases of your change process – as sparring partners, advisors, experienced consultants and experts for organizational development.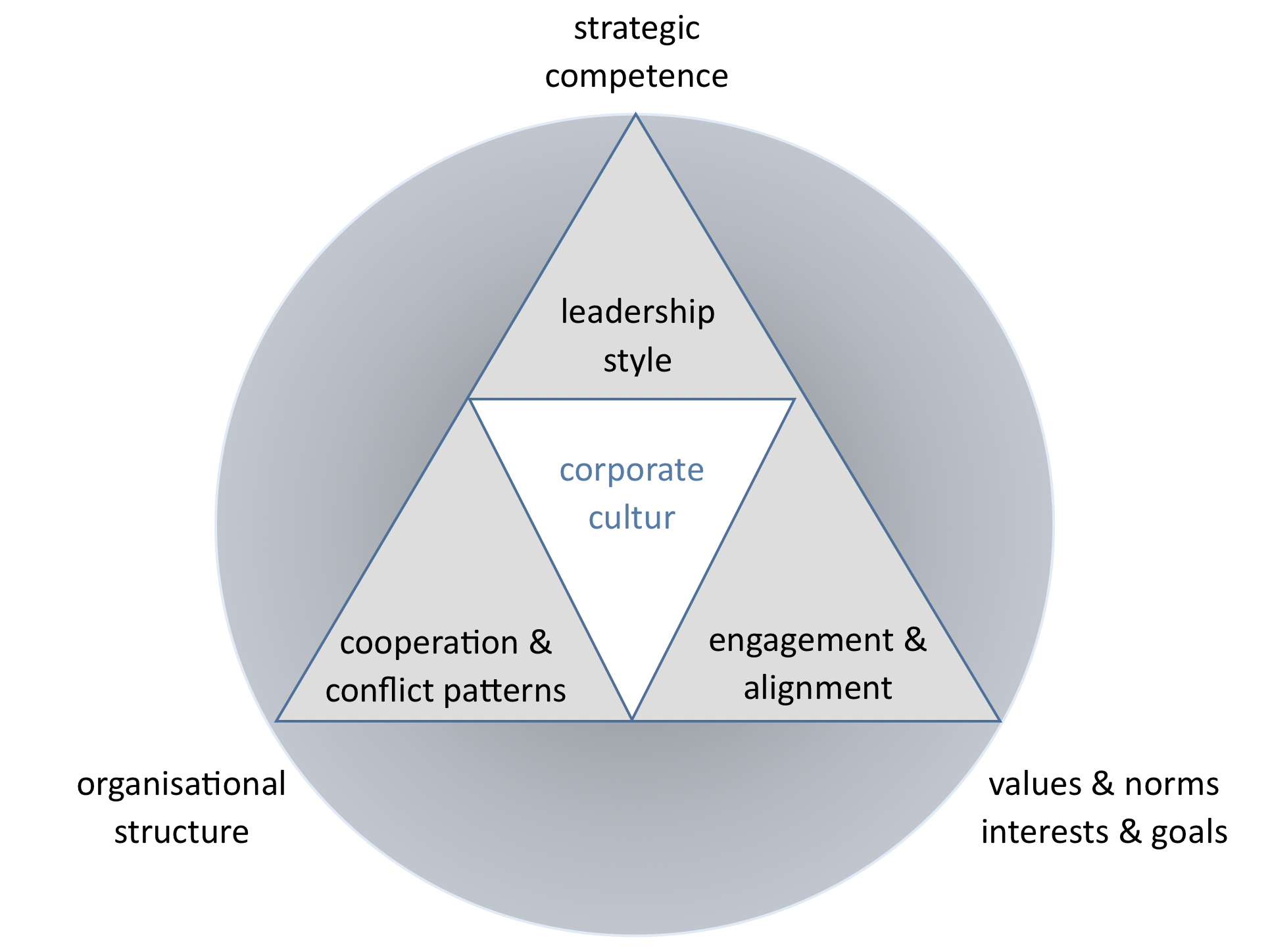 agility in a VUCA world means
anticipating current trends and market developments
encouraging individual responsibility and local ownership without endangering quality assurance systems
implementing meeting structures and formats that assure timely and well founded decision making processes
a constructive feedback culture of continual collective development and improvement
It is our belief and experience that in the context of rapidly developing markets a professional organizational development is key to success. The organisation answer to volatile and dynamic markets is agility
We help you meet the challenges of dynamic and rapidly changing market with agils corporate structures, tools and practices.
Leadership Culture Development
using the power of a construtive leadership cultur
The influence of leadership style on corporate culture is immense. It has a deep impact on:
the accountability, initiative and solution orientation of employees
the cooperation and conflict culture of whole teams and departments ( Managing Conflicts )
a common sense of purpose, commitment and alignment with overriding goals
the agility the alingment with organizational goals and the capacity for strategic action
There is no aspect of everyday worklife that is not affected by the leadership culture of your company. Developing your leadership culture is often one of the most effective methods of organizational development.
The leadership culture of a company can, however, neither be determined by dictating leadership requirements nor by simply agreeing on leadership values. It is a question of mindset and behavourial competence.
We help you define the leadership culture best suited to your company. We accompany you on your journey to a better understanding of the impact of different leadership practices, strategies and tools on behavior and corporate culture. Our goal and purpos: the institutionalization of a constructive and effective leadership culture in your company.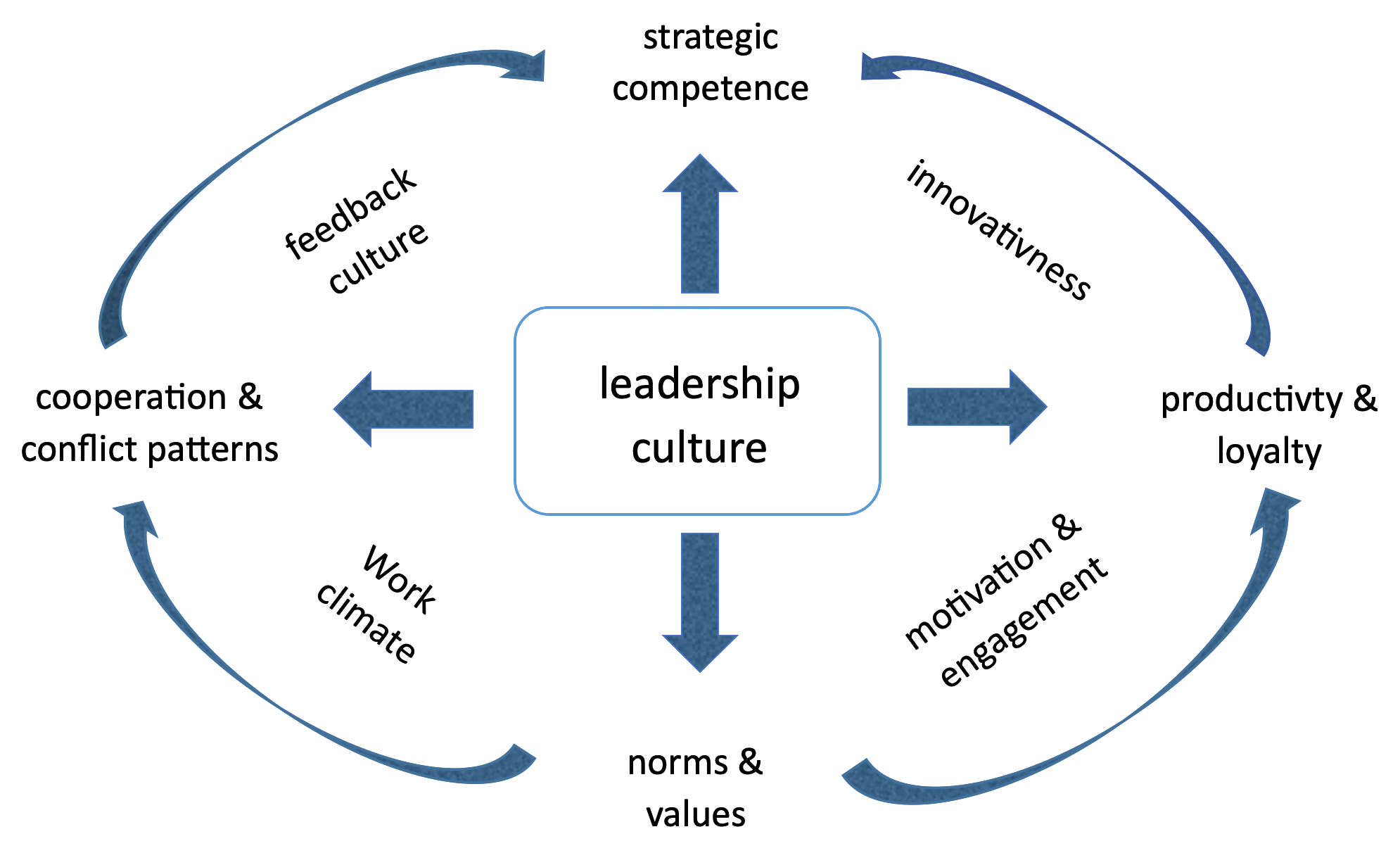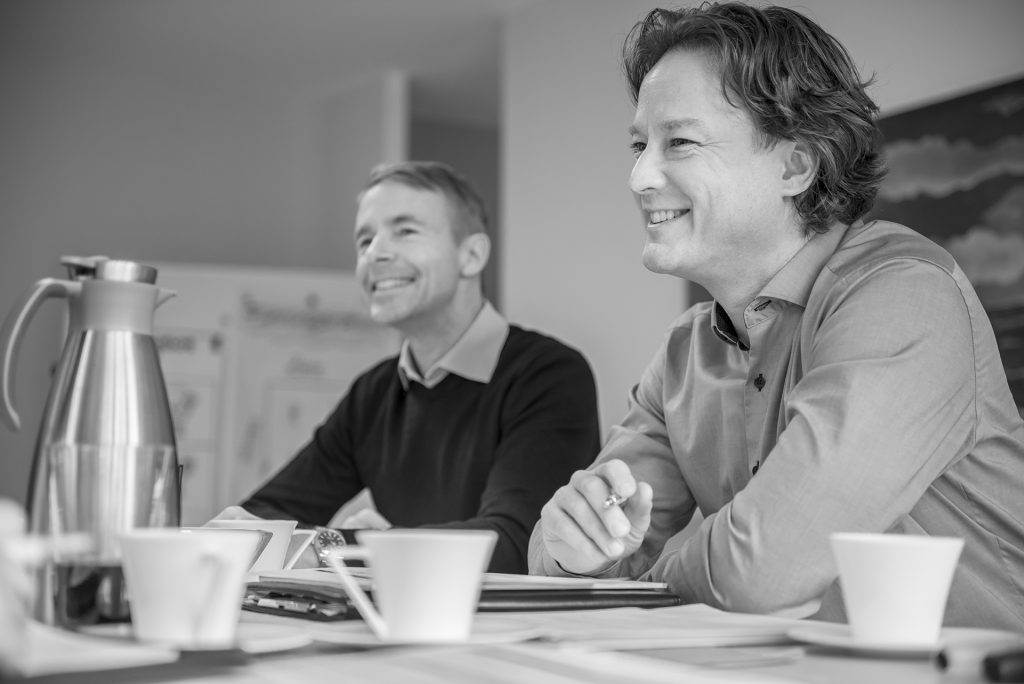 team development
Success is no longer a question of outstanding individuals, but rather of high performance teams.
With the increasing individuality of customer demands and project requirements the importance of teamwork increases. The ressources, expertise and above all the cooperation of all team members is needed to deliver high quality products on time.
Highly motivated and dedicated employees, a cooperative work atmosphere, a clear commitment to team goals, accountability and solution oriented performance - something many team leaders and often team members long for and aspire to.
Teamwork, however, doesn't always meet the desired and necessary standards. Neverending discussions with ambiguous results, unclear responsibilities, an ineffective workflow – stress factors that in the long run have high costs causing continual delays, frequent mistakes and a propensity for team conflicts.
Sometimes team conflictsare what hinders teams in reaching their true potenail. In such cases blaming games and power games dominate the work atmosphere. Loss of motivation and a decline in the quality of team performance are the inevitable consequences.
Professional team development can have an immediate and positive impact on the quality of team work.
Frequent measures are:
identifying and resolving dysfunctional group dynamics
identifying and utilizing team strengths
defining team goals
implementing new meeting formats and re-designing existing meeting structures
improving the definition and coordination of work processes
establishing a constructive feedback culture
establishing solution oriented communication techniques
What specific measures have a lasting and positive effect on the quality of teamwork and performance depends the business field and organizational factors. It is, however, also a matter of the individual team members and team history. Our team development designs are based on a professional understanding of
organizational context factors
psycho-social factors
In a detailed briefing the key challenges and team goals are identified. We then develop a design tailored to your specific needs and context. We then come to an agreement on the goals, content, duration and costs of the team development. Our goal and purpose: To help you become a high performance team with a respectful and cooperative work environment.
Conflict Management
creating lasting and positive solutions
Conflicts at the workplace not only put a strain on those directly involved. If not actively dealt with, they eventually begin to effect the motivation and performance of the whole team or even department. Creating lasting and positive solutions requires a professional understanding of both the structural and the interpersonal factors of conflict dynamics at the workplace. We help you rebuild trust and sympathy and find solutions that will enable you to once again enjoy your working life with the energy and motivation you need to perform well. Conflict dynamics can be tamed based on a well founded understanding of the underlying causes. With our professional understanding of structural factors and the interpersonal dynamics of conflicts we help to create lasting solutions.