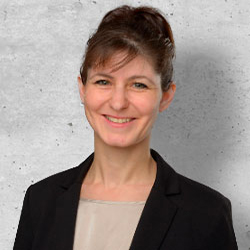 Organisational Consultant
Leadership Trainer
Leadership Coach
arlena.jung@signumberlin-business.de
My commitment, compassion and sense of responsibility drive me to go the extra mile in assuring that the solutions and strategies we develop have a deep and lasting impact. Helping you attain your professional goals to me also means improving your personal well-being.
Organisationsentwicklung in Experten- und Projektorganisationen, Wissenschafts- und öffentlichen Einrichtungen, mittelständische und inhabergeführte Unternehmen und Startups

Agiles Projektmanagement und agil Leadership

Führungskulturentwicklung und Unternehmenskulturentwicklung
Führung von virtuellen und verteilten Teams

Conflict Management and Conflict Coaching

Team Development and Team Coaching

Führungsrkäfte Training und Führungskräfte Coaching

Systemic Organization Consultancy, artop – Institut an der Humboldt Universität zu Berlin, SG certified
Sytemic Business Coach, isiBerlin, SG certified
Numerous organizational change and organizational communication studies
Trainer-Training, Management-Institut Dr. A. Kitzmann
Management Executive Coach, ECA zertifiziert
Lehr-Coach und Lehr-Trainerin, ECA zertifiziert
Hochschuldozentin für systemische Organisationsberatung, Leadership und agiles Management
Systemic organizational and communication scientist, Bielefeld University
(Scholarship, Grade: Outstanding)
Scholarship of the George Washington University, Charles University Prague, Friedrich-Alexande University Erlangen-Nürnberg
Führen auf Distanz – Prinzipien, Tools und Praktiken der virtuellen Zusammenarbeit, Ratgeber bei EXPERTEmagazin, 2021.
https://expertemagazin.de/dr-alena-jung/
Tools und Strategien der Mitarbeiterbindung bei zunehmender Heterogenität der Mitarbeiterbedürfnisse, Workshop, "STAY – Die Konferenz für Mitarbeiterbindung" der Quadriga Media GmbH, Berlin 12.02.2020
https://www.stay-konferenz.de/
Strategieentwicklung in Expertenorganisationen – Dilemmata und Lösungswege, Wirtschaftspsychologie, Regionalgruppe Berlin-Brandenburg, eingeladene Gastrednerin, 13.03.2017.
https://www.wirtschaftspsychologie-bdp.de/regionalgruppen/berlin-brandenburg/
Systemische Organisationsberatung: theoretische Grundlagen und Interventionsmethoden Kolloquiums Vortrag, eingeladene Gastrednerin, Universität Erfurt, Dezember 2016.
Lehr- und Lernkultur – ein Gruppenprozess mit organisationalen Voraussetzungen,   in: Die Neue Hochschule, Oktober Heft, 2016.
https://www.yumpu.com/de/document/view/55817958/die-neue-hochschule-heft-4-2016 
Veränderungen in wissensbasierten Organisationen erfolgreich managen, in: "wissensmanagement – Das Magazin für Führungskräfte, 03/2016.
https://www.fachzeitungen.de/zeitschrift-magazin-wissensmanagement-das-magazin-fuer-fuehrungskraefte
Private Hochschulen: Organisationsmerkmale, Strategieentwicklung und Hochschulpolitik, in: Die Neue Hochschule, Dezember Heft, 2015.
https://www.yumpu.com/de/document/view/54842670/die-neue-hochschule-heft-6-2015
The Multiple Regimes of Scientific Advisory Agencies, European Group for Organisational Studies, Montreal 2014.
Conflict Management: From Negotiation to Socialisation, European Group for Organisational Studies, Helsinki 2012.
Interkulturelles Ver- und Entpacken. Wie die interkulturelle Zusammenarbeit trotz negativer Kommunikationsspiralen gelingen kann. in: Wirtschaft Regional. Das Wirtschaftsmagazin für Führungskräfte in der Region, 9/2011, p. 16-17; 2011.
Culture Matters – The Success Story of the Volkswagen-Skoda Venture, mit Dr. Matthias Klemm, Prof. Dr. Gert Schmidt, Vlado Simeunovic and Prof. Dr. Ilja Srubar, in: Michael Faust, Ulrich Voskamp und Volker Wittke (Hrsg.): European Industrial Restructuring in a Global Economy. Fragementation and Relocation of Valus Chains, Göttingen: SOFI Bericht, S. 201-220; 2004.
Eine klare Haltung mit einem professionellen Blick für die relevanten Kontextfaktoren – dies kennzeichnet mich als Beraterin, Trainerin und Coach aus. Gemeinsam entdecken wir neue Gestaltungsmöglichkeiten und entwickeln kreative Lösungswege. Dafür setze ich mich mit viel Engagement und konstruktiver Energie ein.
In Veränderungsprozessen liegt meine Stärke liegt darin, Führungsherausforderungen und Wechselwirkungen präzise zu erfassen. Verantwortlich beraten bedeutet in meinen Augen, wenn notwendig, nachzuhalten und Selbstverständlichkeiten gezielt zu hinterfragen. Dies erlebe ich immer wieder als äußerst wertvolle Grundlage, um gezielt und auf Augenhöhe mit meinen Kunden pragmatische Lösungen zu erarbeiten.
Mein Anliegen und Ziel: Maßnahmen und Lösungswege, die auf den spezifischen Kontext und die individuellen Anliegen meiner Kunden optimal angepasst sind. Dafür stehe ich mit meiner organisationalen Expertise und meinem Mut zur Beharrlichkeit für Sie ein.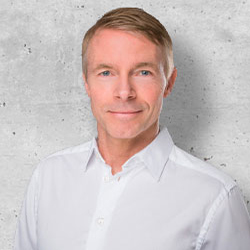 organizational consultant, leardership trainer, leadership coach
stephan.blaessing@signumberlin-business.de
"Overcoming personal boundaries, initiating changes, working out new and innovative solutions"
Business-Coaching
Leadership Competence
Leadership Culture
Leadership Strategies
Organizational Development in medium sized firms
10 years of leadership experience in top management (managing director of Porsche Berlin, managing director of Daimler-Benz)
Over 20 years of leadership experience (from project managment to head of sales to managing director)
Certified Business-Coach (ECA - Verband der European Coaching Association
Certified Leadership-Trainer (Moves - Seminarzentrum Berlin)
Years of training and coaching experience
Porsche Executive Programm
Daimler-Benz Senior Management Programm
Overcoming personal boundaries, initiating changes, working out new and innovative solutions– with the competence of a Porsche managing director and experience in top management in the Daimler-Concern I have extensive, authentic and first-hand leadership know-how.
With commitment positive energy I coach and advice top executives and middle management.
As a certified Business-Coach (Verband der European Coaching Association) and consultant I support leaders in their personal development and help them enhance their management competence. I assist executives in initating change and the successful realization of both their professional and personal goals.
As a certified trainer I help prepare experienced executives and their teams for the tasks at hand.
My concept: trainings based on qualified expertise, innovative ideas and practical tools, for your professional life, that have an immediate and positive impact ...especially with a little practice and persistence…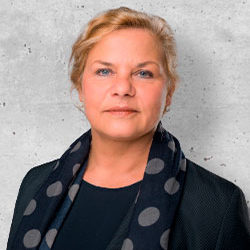 Team Coach, Leadership Coach, Conflict Coach
viola.schoenewolf@signumberlin-business.de
"With in-depth professional expertise, many years of leadership experience and my full commitment I accompany you in the attainment of your goals."
Systemic Conflict and Crisis Management
Team Development and Team Coaching
Organizational Development
Systemic Business Coaching (Leadership Coaching)
Leadership Culture Development
for
Family Organizations
Middel Sized Businesses
Public Service Organizations and NGOs
University Degree in Sociology (Work and organizational Sociology; Social Studies of Behavioral Patterns), Magister Artium.
Systemic Consulting and Therapy - Institut für Systemische Impulse Berlin
Systemic Business Coaching - Institut für Systemische Impulse Berlin
Member of the Systemic Society
Co-Founder and CEO of SignumBerlin
With in-depth professional expertise, many years of leadership experience and my full commitment I accompany you in the attainment of your goals. At the junction between the personal and the organizational a specific communication dynamic unfolds based on the interests, influence and personalities involved. An essential part of my systemic understanding of organizations is the conviction that both change and crisis are always a chance, an impulse for development. My knowledge of both personal, socio-dynamic and organizational dynamics allow me to effectively initiate and accompany both individual and collective learning processes with a clear orientation towards the desired outcome. My core competences are conflict management and effectively transforming dysfunctional patterns of interaction and communication.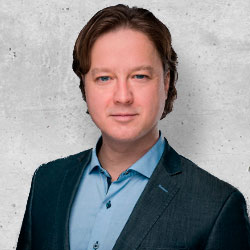 Consultant, Strategy Coach, Moderator
Moderator
ulf.hausmann@signumberlin-business.de
"Accompanying and making entrepreneurial success possible is my passion. With my background in the consultation of middle sized businesses I see myself as a business-companion, supporting my customers along their paths into the future."
Leadership Consulting
Organizational and Strategy Development
Change Management
Process Management
Family Organizations
Middel Sized Businesses
Project Organizations
Systemic organisational consultant, artop – Institut an der Humboldt Universität zu Berlin, SG certified
Certified "Berater Offensive Mittelstand"
Certified Eigenland® – Berater
Communiction trainer and consultant, KOMEGA / Universität Potsdam
Master of Business Administration (MBA), Entrepreneurial Management, Fachhochschule für Wirtschaft Berlin
Dipl.-Betriebswirt (BA) Duale Hochschule Villingen-Schwenningen, tax law, controlling, financial systems
Giving meaning, inventing futures, finding pleasure in the novelty of change and the willingness to depart from trodden paths are the energetic resources of my work. The basis of my work is well-founded expertise, decades of consultancy experience as well as well-tested and innovative methods and tools.
Wie gestalten wir eine erfolgreiche Zukunft und für alle intern und extern beteiligen Menschen sinnstiftende Zukunft unseres Unternehmens? Das ist für mich die Leitfrage meiner beraterischen Tätigkeit. Ich sorge für einen orientierenden Rahmen für Entwicklungsprozesse sowie für die notwendige Irritation von außen.
Jochen Kalpein, Dipl.-Psych.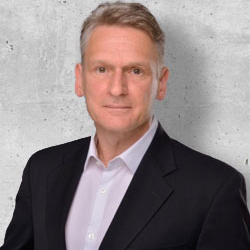 Systemic family therapist, Supervisor, Coach, Trauma therapist, Systemic Case Manager, subject scientist
jochen.kalpein@signumberlin-business.de
"In order to find a new balance, which makes development possible, much remains different."
Sytemic Therapeutic Clearings
Crisis Intervention and Management
Family Therapy
Family and Relationship Counselling
Case-/Team-/Group-Supervision
Supervisor and Coach (DGSF)
Systemic Case-Manager
Systemic Familiy Therapy (DGSF)
Trauma therapy (Trauma Zentrum Berlin)
Psychology at the Freien Universität Berlin, Diplom-Psychologe
Kalpein, J. (1999). "Selbsterfahrung" in der Psychotherapie: Fluchtpunkt Unmittelbarkeit? In: Forum Kritische Psychologie, 41, 43-80.
keine Übersetzung
Kalpein, J. (2000). "Psychotherapie ist Make-up für die Seele" – oder: Analyse eines Praktikums in verhaltenstherapeutischer Delegationspraxis. In: Markard, M. & Ausbildungsprojekt subjektwissenschaftliche Berufspraxis. Kritische Psychologie und studentische Praxisforschung. Hamburg; Berlin: Argument Verlag, S. 75-112.
Kalpein, J. (2004). Macht – Handlungsfähigkeit – Perspektiven? Zur Bedeutung Foucaultscher Machtanalysen für die Subjektwissenschaft. Vortrag auf dem Colloquium der »Gesellschaft für subjektwissenschaftliche Forschung und Praxis«, 2004.
Kalpein, J. (2005). Case Management: Methode zwischen Emanzipation und Affirmation? Abschlussarbeit zum Weiterbildungsstudium Psychosoziale Arbeit, »Studiengang Systemisches Case Management«, Alice-Salomon-Fachhochschule Berlin. (Download: www.kritische-psychologie.de)
Kalpein, J. (2006). Von studentischer Praxisforschung zur beruflichen (Forschungs-)Praxis, in: Bunds demokratischer Wissenschaftler und Wissenschaftlerinnen, Studienheft 4, 11/2006.
Kalpein, J. (2007). Praxis – neue Phalanx subjektwissenschaftlicher Theorieentwicklung? Oder: "The greatest act can be – One little Victory". In: Forum Kritische Psychologie 51.
Kalpein, J. (2010). ProblemKinder – KinderProbleme. In: Weber, K. (Hg.): Kinder. Argument Verlag, Hamburg.
Kalpein, J. (2012). SMS aus dem beschädigten Leben. In: Weber, K. & Eichinger, U. (Hg.): Soziale Arbeit. Argument Verlag, Hamburg.
Erckmann, G., Kalpein, J., Zander, M. (2013). Kritisch-psychologische Praxisforschung – Zur Arbeitsweise der Berliner Arbeitsgemeinschaft Berufspraxis. In: Forum Wissenschaft, Ausgabe 4/2013
Kalpein, J. (2015). Struktur und Handlung in der subjektwissenschaftlichen Psychologie und ihrer Praxis. Vortrag auf dem Symposium der Loccumer Initiative Berlin.
Intersubjectivity in it's social and institutional contexts is the subject of the psychology I work with. The credo of my practice is change through successful cooperation by developing new courses of action.
For over two decades I have been helping empower people and organisations.
In order to find a new balance that makes development possible much must remain different. My work in these developmental processes is characterized by exploration, cooperation, humor and mutual respect.